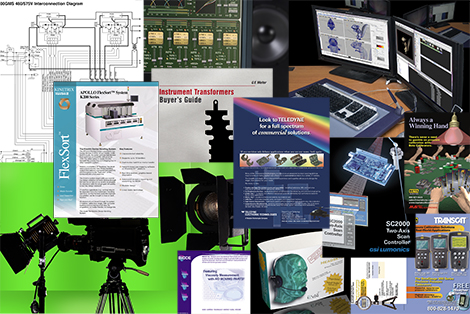 Services and Sample Portfolio
Our Services
We have been involved in strategizing, conceptualizing, designing, and producing technical marketing communications materials for all media since 1991.
Our marketing, graphic arts, liberal arts, and engineering backgrounds allow us to work effectively with both Engineering and Marketing in the companies we are privileged to call our clients. We can digest detailed engineering information, combine it with specific Marketing, Sales, or Training goals, and deliver materials optimized for the target audience.
Our Portfolio is intended to be a limited, but diverse sampling of the styles and types of materials we have created.
Marketing Consulting
Many of our clients have no internal Marketing Department. Even if they do, they may need help with exploring stragetic direction(s) for new products, new markets, or growing a brand.
Whether we are involved in the strategic conceptualizing or not, we can help you in planning, brainstorming practical options, and designing a tactical implementation. Our portfolio reflects some of the results of our consulting efforts.
Top of Page
With language and technical educational backgrounds, and years of practical Marketing experience to draw on, we provide a unique ability to provide copywriting for virtually any Sales, Marketing, Advertising, or Training purpose. Since our founding (and long prior to that) we have written at a minimum:
Sales: brochures, user manuals, articles and white papers, sales presentations, sell sheets, high-dollar (winning) proposals
Promotional: Press releases, facility tour and presentation scripts, website content, ad copy
Training Materials: pre-sales, sales force, application seminars, product usage, web application demos
Top of Page
Product Photography
We provide both in-studio or on location photography services of products ranging from closeups of IC's, to 50 foot long packaging machinery. Image capture is digital, using high resolution, professional Nikon camera equipment. Once the raw image is captured, we produce any type of finished image required. (See Image Editing/Compositing below.)
Image Editing/Compositing
Our standard operating procedure relative to product photography is to produce a product photo &quote;master file&quote; for each approved shot. This means removal of product surface imperfections where needed, slight sharpening of the image, gamma and color correction when needed (usually required when shots are taken in manufacturing facilities). More often than not, a cluttered background is removed and replaced by a pure white background, with or without the appropriate shadows replaced. If the product has an active display screen, separate shots of the screens are combined with the product so both are properly exposed and the display can be seen clearly. Finally, this master image is saved in three versions - a multi-layered Photoshop-native (.PSD) file, and both &quote;flat&quote; .PSD and RGB .JPEG files for distribution to your reps, distributors, media outlets, etc.
We provide whatever skills are needed to produce the final image you require, including airbrushing, compositing, product enhancement, image restoration, background removal, and HDR.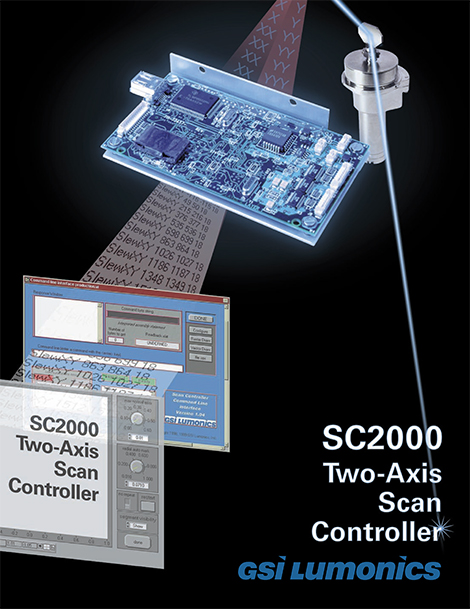 Image Design
Image Design is a continuation of our image editing and compositing services. We may start with a product shot, although not necessarily. Appropriate design elements are brought in and combined with text elements. The completed image may be used for advertising, posters, brochure covers, seminar/presentation graphics, trade show booth graphics, email templates, direct mail or a variety of other uses.
Top of Page
Our illustration services cover a wide range of styles and uses, including schematics, line drawings, 3D exploded parts diagrams, 2D and 3D product renderings.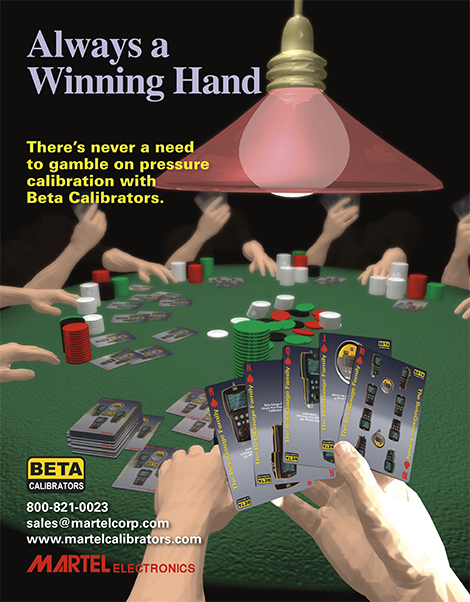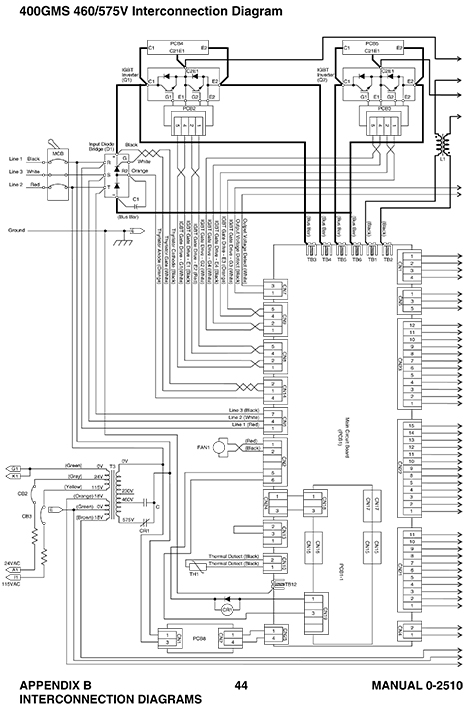 Top of Page
Our graphic design services cover virtually anything needed to get your message to your customers, in any media. This includes logos, corporate identity, print design and production of all kinds, training and sales presentation videos, website development, HTML email templates, advertising, and tradeshow materials.
Top of Page
We've managed the conceptualization, design, and implementation of numerous ad campaigns for a variety of products and industries.
Campaigns have been conducted in print, electronic, banner, HTML email, and broadcast.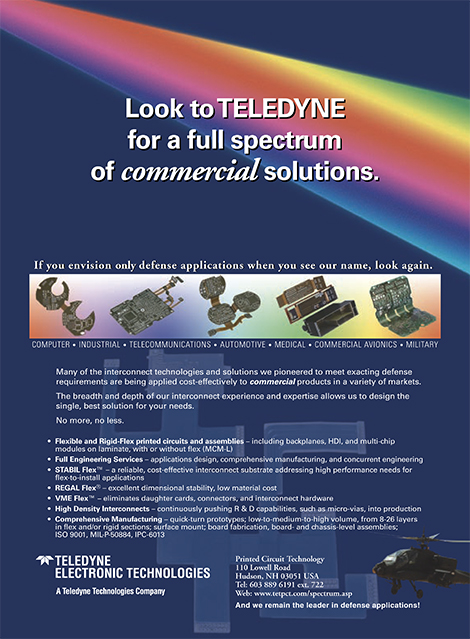 Because of our technical background we often work directly with Engineering and Manufacturing to create the mechanically accurate label artwork that is applied to the actual product. We also create the diecutting and printing artwork for product packaging and shipping cartons.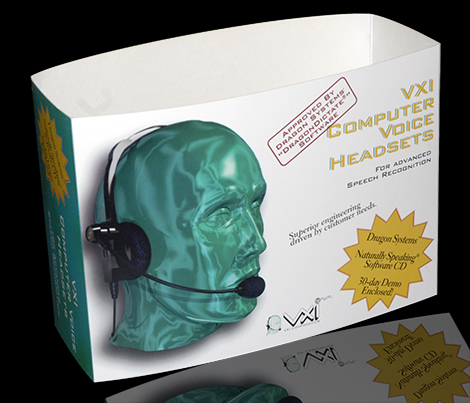 Top of Page
We design Flash® animations for a variety of uses including website headers and banners, e-learning, sales presentations and demos, video intros/extros, facility tours, and tutorials.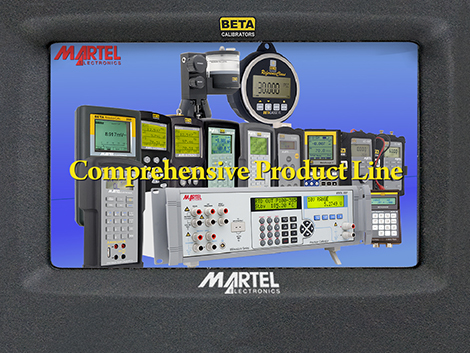 Top of Page
3D Modeling & Animation
The combination of our technical and artistic skills are at their best in a 3D modeling and animation project. The accurate modeling of the internal processes of a product from Engineering drawings requires high level of attention to detail. Creating and matching product textures and colors to provide a final animation sequence that is as close as possible to realistic is highly artistic.
These types of projects are ideal where a product won't function properly with its internal parts exposed, or where the process needs to be generalized for proprietary purposes. Either still or animated renderings can be produced as the final deliverable.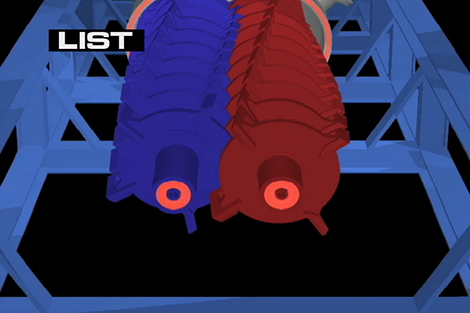 2D Animation and Motion Graphics
2D animation and motion graphics cover a limitless range of projects. Simple processes can be illustrated with line drawings or more detailed artwork. Sales presentations, demos, training programs, and anything else that can be envisioned can be brought to life using animation. Styles are as varied as the project.
Whatever you are considering, let us sit down with you to discuss options, brainstorm storylines, and provide feedback on complexity/cost tradeoffs.
Top of Page
We provide video services both in-studio and on location. Video is shot in full 1080p high definition resolution. Product can be shot in-situ or on greenscreen to facilitate compositing or background removal. We either assist with or take on the responsibility of writing the A/V script prior to shooting the raw footage. Once captured, we edit the video to match the script, add text and titling, visual effects and animation sequences as needed. The completed program is then output to whatever format and size is required for distribution.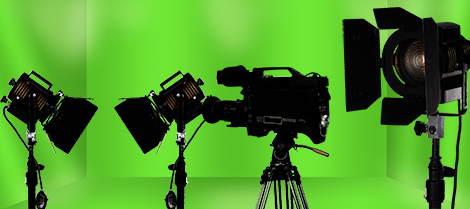 Top of Page
We provide visual effects for a broad range of uses. That little sparkle on a logo, or special shadow move; blurred text coming in to sharp focus, an exploding lightbulb with your logo inside; these are all examples of visual effects. They're fun, and they add that little extra to your visual identity.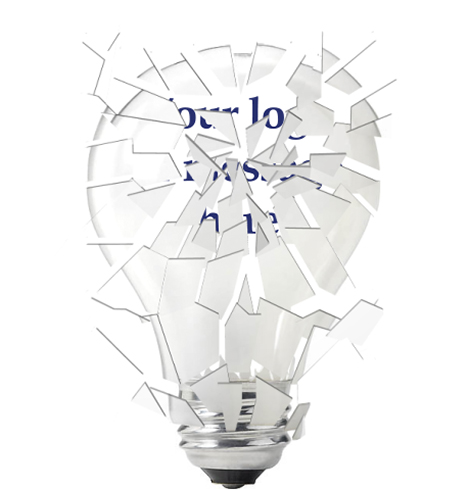 Top of Page
Our website development services include Photoshop page designs (comps), XHTML/CSS implementation, squeeze pages, landing pages, Flash headers and websites.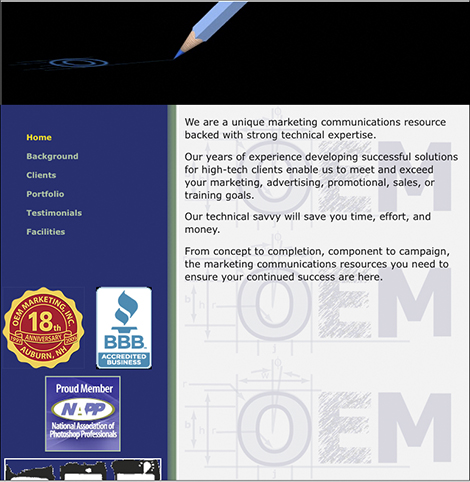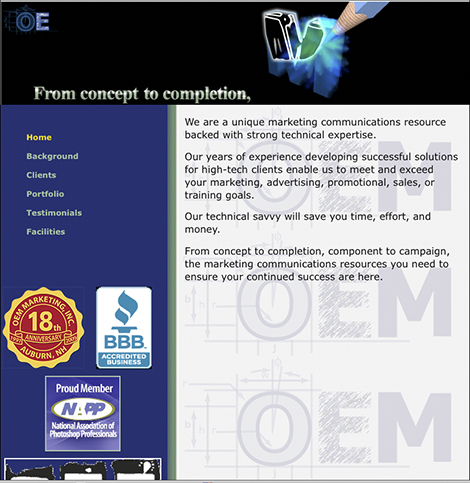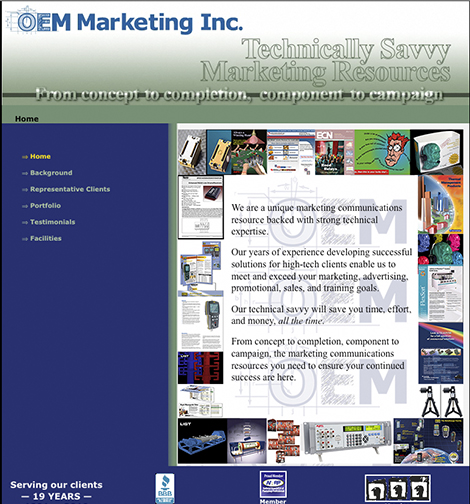 Top of Page
Audio
Our in-house audio recording studio allows us to provide additional support to our clients who use video in their product sales and training. Our state-of-the-art digital facility provides a soundbooth for voiceover and sound effect recording. In addition, we have extensive libraries of broadcast-quality sound effects and music tracks. We can then edit, process, and mix to achieve a perfect soundbed/voiceover to complete any video project.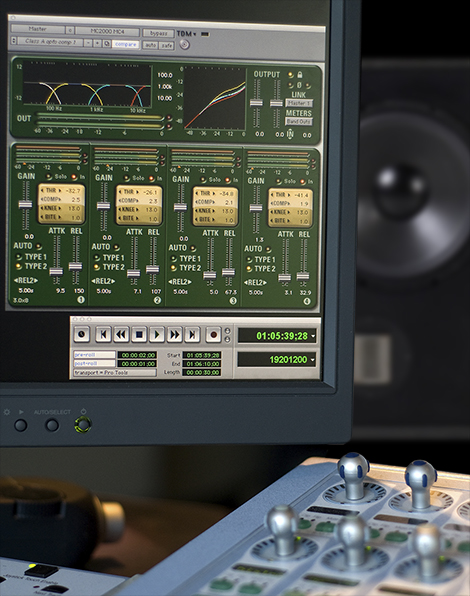 Top of Page
With our in-house disc duplciation system, we can provide you with low to medium quantities of whatever disc is required to distribute your completed project, including audio and data CDs for Windows® and Mac®, single-layer (4.7GB) DVDs for both data and video, and dual-layer (8.5GB) DVDs for video. Label design and direct to disc surface printing complete the discs. If you need large quantities, we work with several third-party disc replication houses, who can supply high volumes of discs and packaging to meet any requirement.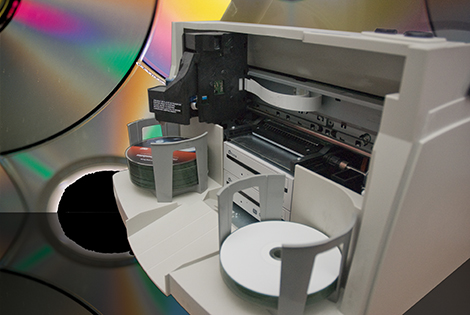 Top of Page