So, how can you use my writing skills? What are your goals for your project - to educate, sell, market, advertise, or simply document? No matter the subject - personal, industrial, retail, commercial, technical - I can help you capture your thoughts, and get your message to your audience(s) in any format required.
I have always been passionate about writing. Even as a kid, I enjoyed the research for a term paper, and the process of organizing all of the information into a coherent, logical presentation.

I was a language major (French) before I switched to engineering and got a BSEE. The equal parts of language and "engineer's" brain have helped me with my writing success, especially when tackling highly complex, technical subjects.
One of the more specialized types of writing that I have excelled at, aside from technical writing in general, is proposal writing. Prior to starting my agency, I had worked for several employers in positions that required creating, writing, and producing highly detailed responses to RFP/bid packages for equipment and services. I can honestly say that most of the proposals I wrote were winners - one was for the first system of its kind, one was written as a $10Million proposal with a resulting contract for over $100Million! My favorite was a 3/4 inch thick response to a single letter-sized page RFP plus D-size drawing for a 100 KM automated pipeline in Um Al Jawabi, Libya. Unfortunately, employers don't allow extra copies of these types of documents to leave the premises, so they aren't available to share here. I'd be happy to provide further details, and name names.
The sample projects below cover a range of project types. Each has a cover image and a brief description, with a link to the pdf of the full document for your review. In all cases, these are examples of not just my writing ability, but my skills in the design of support graphics, document layout, and production as well. Unless specifically stated, the Company whose product is described in the document was a client of my technical ad agency, OEM Marketing, Inc. when I was involved in the project.
Sales Brochure; 4 pages
| | | | | |
| --- | --- | --- | --- | --- |
| A leave-behind to introduce a new, simple process controller system. The system benefits are contrasted against well- | | established industry alternatives. Supporting graphics illustrate product setup and usage. | | VIEW PDF... |
Top of Page
Technical Data Sheet; 12 pages
One of numerous similar projects I wrote, illustrated, and produced either while the Product Marketing Manager for this particular Company or while they were a client of my ad agency.
I always worked closely with applications and design engineering to understand the operating specs, applications, and competitive technical advantages.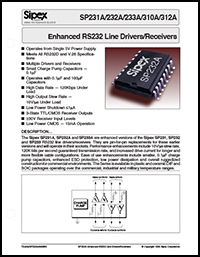 VIEW PDF...
Top of Page
Pre-sale Technical Brochure; 158 pages
This document is a highly detailed synopsis of each of the functional concepts embodied in a high-dollar (6-7 figure) piece of electronics test equipment. I spent three full days interviewing applications and design engineering, sales, marketing, and technical support personnel. I took away
approximately 1,000 pages and multiple CDs of engineering source documentation from a variety of sources, distilled it all down, and wrote a highly detailed outline. Once the outline was approved, I wrote the content to the outline and created 100+ support graphics.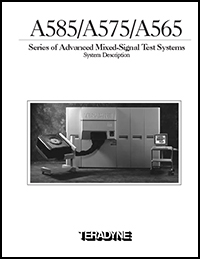 VIEW PDF...
Top of Page
Consumer Product Service Manual; 118 pages
After successfully completing several similar projects prior, I was given this project consisting of ten each Service and companion User Manuals. Product development and launch scheduling left only three months to complete all 20 manuals. This agency client would drop-

ship the products to our offices. Working from a list of required procedures, I would then disassemble the product, take photographs of each step, write and illustrate the procedure for disassembly, sub-assembly or component replacement, and reassembly of the product.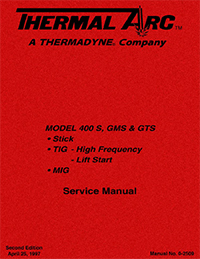 VIEW PDF...
Top of Page
Engineering Design Guide; 80 pages
Several days of interviews and several volumes of resource documentation provided me with the materials to write this document. The target audience was design engineers. The goal was to provide them with the technical information
required to design assemblies using theclients' flexible circuitry technologies. In addition to writing the text, I identified and illustrated all of the support graphics. The cover was one of my first foreys into 3D illustration.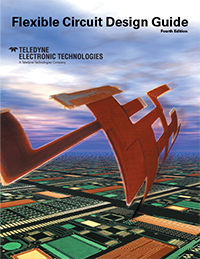 VIEW PDF...
Top of Page
User Manual; 50 pages
This is a user manual for a ruggedized, touchscreen-controlled PC-compatible computer system. My primary client



interface was the lead design engineer and Company owner. I was responsible for all writing, photography, and graphics.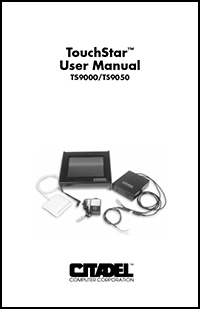 VIEW PDF...
Top of Page
User/Installation Manual; 70 pages
This user/installation manual is for the controller for a solar power inverter system. It is one of the more interesting projects I've been involved with for several reasons. The primary one is I was handed a pre-production unit and was literally told, "here, figure out how it works, and write
the manual." I LOVED IT! Had a blast working with the unit, creating the menu flow diagram, creating all of the screenshots graphically - they are not photos - and in general, putting the manual together. The client was blown away with the first draft.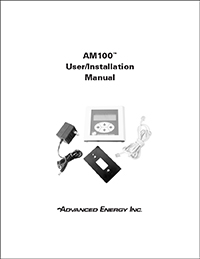 VIEW PDF...
Top of Page